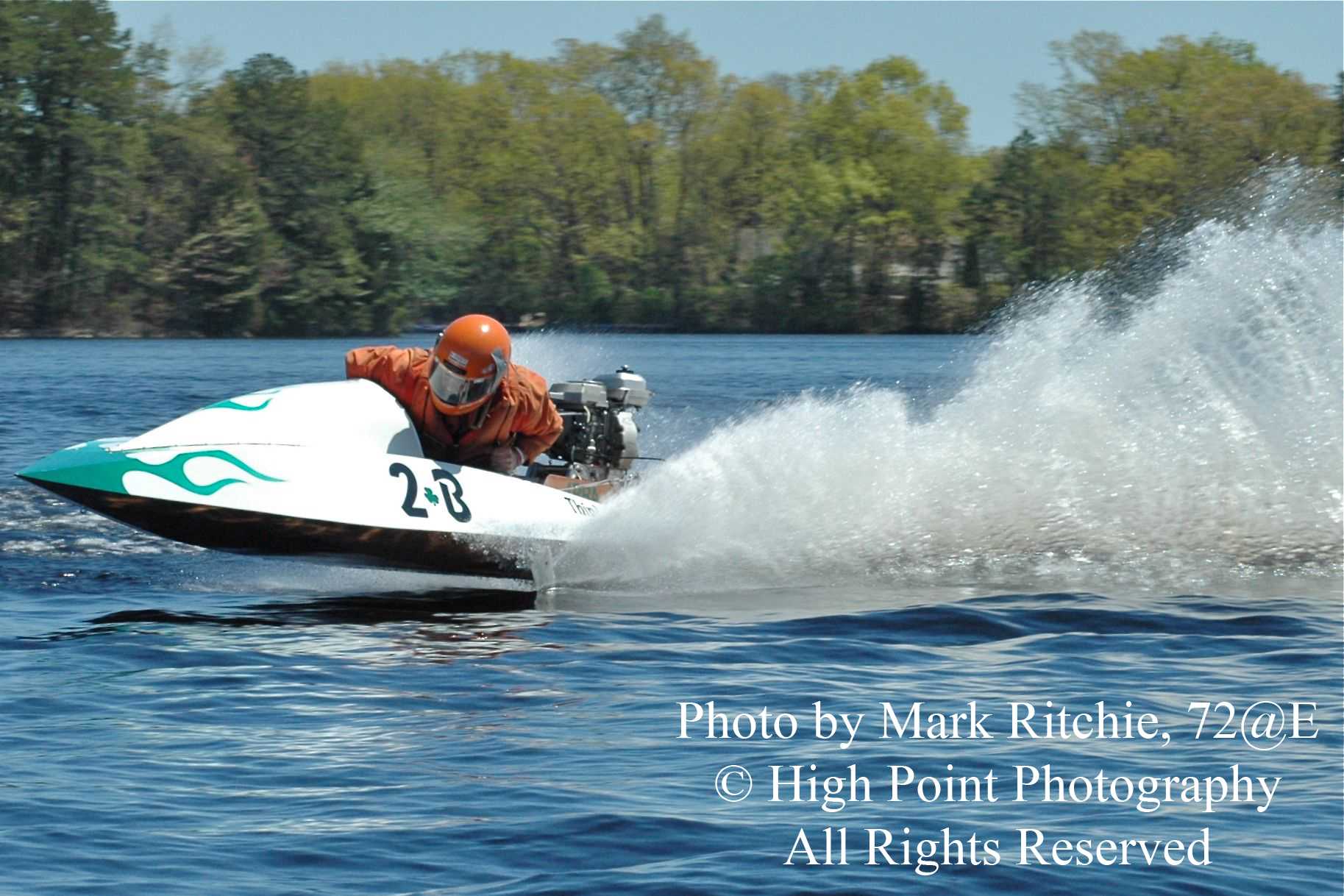 So as I'm looking through years of boat racing photos trying to catalog them into something searchable that makes sense, I keep coming across "gems". Maybe a photo that I didn't notice before but now my "editor's eye" is seeing it differently after all these years.
I consider there to be one "flaw" in this boat racing photo. What do you think it is? Or I'll say it another way. If you were the driver in this photo, would you want this photo hanging on a wall in your home to show to friends and family? And if not, why not?
From Millville, NJ, Spring 2006. Please help me by identifying the driver (I feel like I should know).